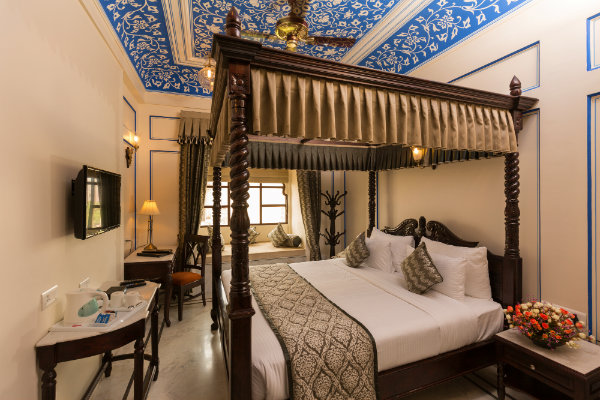 TERMS & CONDITIONS
The hotel reserves the right of admission for local Jaipur residents in the Room. Accommodation can be denied to guests residing in the same city. Hotel will not be responsible for any check-in denied by the hotel Front desk due to the aforesaid reason.

All Rooms are Air Conditioned
12 noon Check out and Check in Time.
Special rates for Groups , Corporate Clients and Long staying guests on request.
We accept Visa, MasterCard, American Express and Dinners.
The above rates are only valid if booking online from our website.
We offer Special Rates on our above room tariff if booked online.
9% service tax extra on room rent

Driving Licence, Aadhar Card, Passport & Voter Id Card (Any One) for an Indian and Valid Passport for a Foreigner is mandatory.
PAN Card is not acceptable as a valid ID proof.
It is mandatory to carry the ID Proof on Individual basis at the time of check in.

AS A MANDATORY CHECK IN REQUIREMENT, ALL FOREIGN NATIONALS AND NON-RESIDENTIAL INDIANS NEED TO PRESENT PASSPORT AND ALL INDIAN NATIONALS NEED TO PRESENT PHOTO IDENTITY CARD AT CHECK IN VALID ID PROOF IS ONLY VOTER ID, DRIVING LICENSE, PASSPORT BUT PAN CARD IS NOT VALID ID PROOF AND WILL NOT BE ACCEPTED


Swimming Pool users must wear swimming suits or swimming trunks upon entry into the pool. Clothing such as cut-offs, gym shorts, and underwear is not permitted as swimwear.