Umaid Maharaja - The Kings Dine-in
Inspired from the great Kings of Jaipur and Rajasthan, the Umaid Maharaja restaurant embraces you to the luxurious sparkling world of Rajput pride.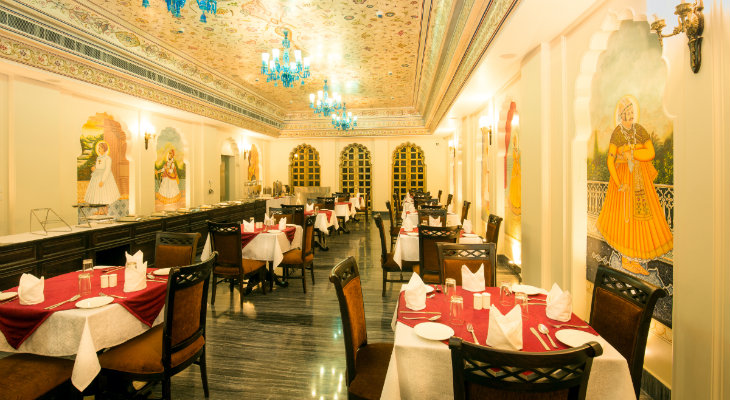 Experience Royal Dining with luxurious inlay paintings of various Kings of Jaipur
The exclusive fine dining restaurant serves some of the best authentic Indian and western cuisines layered with seamless swift service and miniature paintings worth a thousand words. The reataurant accommodates upto 100 people for dine-in and is also a feast for the eyes with its beautiful inlays and art work.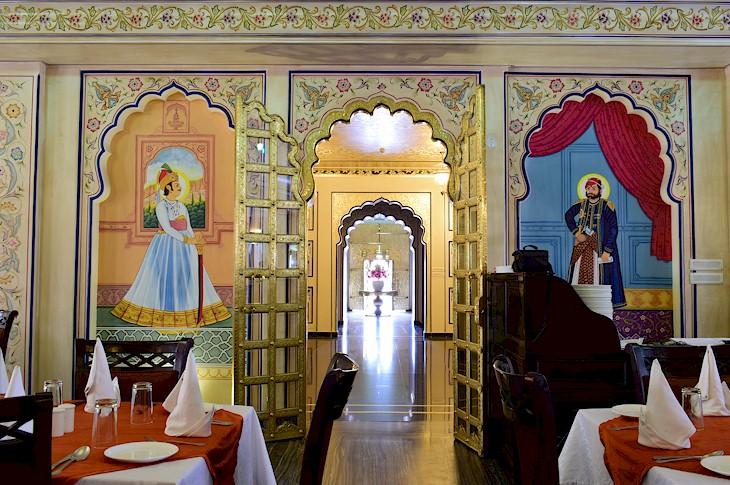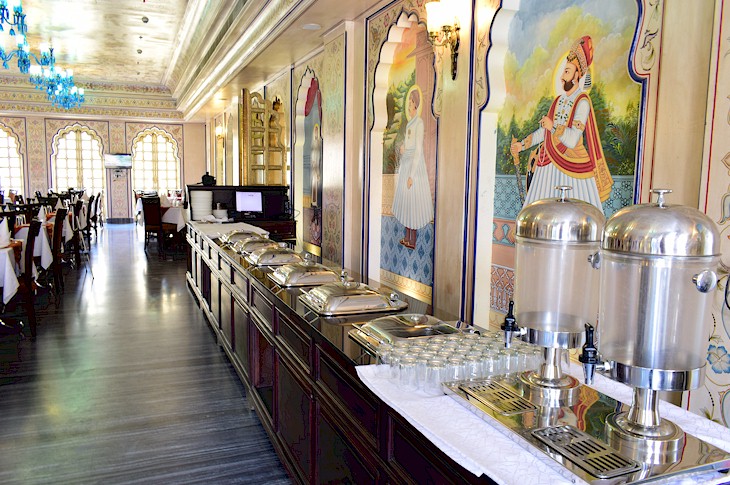 ---
The restaurant is dotted with small beautiful chandeliers and delicate artwork floral paintings on the ceiling. The Maharaja restaurant is not only a treat for your taste buds but also an feast for your eyes.
We have created a museum type ambience where you will see various miniature handmade paintings of late kings of Rajasthan on each of the walls. These paintings have been especially painted by high-end artisans directly on the wall of our restaurant.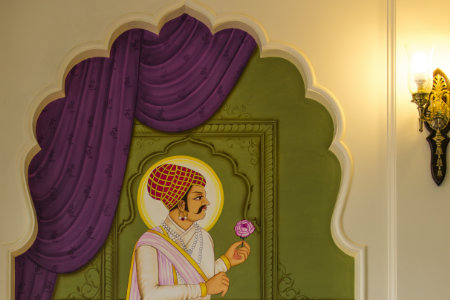 The details of the paintings are so fine that you may even need a magnifying glass to experience the real beauty of these master pieces.