Welcome Rajasthan Travel & Tourism Services
(Authorized by Tourism Department Govt. of Rajasthan)
Welcome Rajasthan offers specialized Jaipur tours and activities which have been made to suite any type of traveler, any budget and any duration. We are a reputed and one of the most trusted Rajasthan tourism travel company doing the online business over the last 25 years having own transport and hotel chain in Jaipur, thus providing you clear and hassle-free holiday experience in Rajasthan. Our commitment remains the best and comfortable service for your holiday.
AUTHORIZED BY GOVT. OF RAJASTHAN TOURISM DEPARTMENT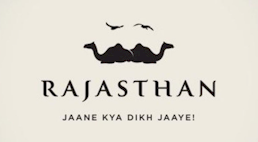 RECOMMENDED BY