Relax your body and Rejuvenate
Our inhouse SPA and massage therapy center caters to our esteemed guests with professional traditional techniques and modern equipment.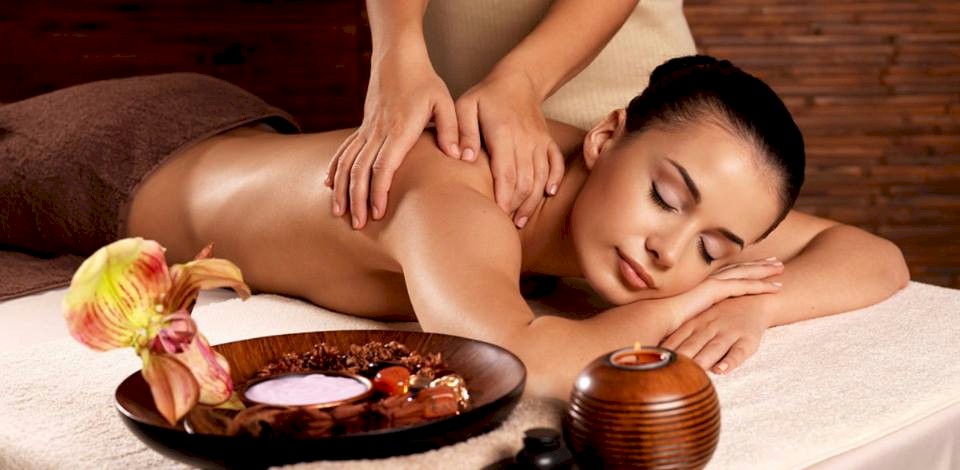 1. ABHYANGA [FULLY BODY RELAXATION THERAPY]
This whole body massage with herbal oils, In this therapy provides general relaxation and tones up the body. The medicinal oil used in the therapy provides wonderful relief from general aches and pains of the body and feels totally relaxed and light after massage.

Abyanga > Duration: 50 minutes > Rs 1500/-
Abyanga with Steam > Duration:70 minutes > Rs 2000/-
BOOK APPOINTMENT




2. AROMA THERAPY
It is wonderful relaxation therapy of the complete mind and body. This is truly holistic therapy using essential aroma oils ( Jasmine oil, Orange oil & Sandal oil ) to relax the sense and calm the mind.

Aroma > Duration: 50 minutes > Rs 1700/-
Aroma with Steam > Duration: 70 minutes > Rs 2200/-

BOOK APPOINTMENT



3. SHIRODHARA
Shirodhara is the process of running a fine stream of Lukewarm oil onto the forehead and through the body and calm the mind. Good for relaxation, insomnia and anxiety.

Shirodhara with Head massage > Duration: 40 minutes > Rs 2200/-
BOOK APPOINTMENT




4. POTLI MASSAGE
Innovative classical massage with medicated leaves and powder and is used to tackle joint pains, stress and fatigue. Herbal bolus is prepared with various herbs and medicated powder. The bolus is warmed tin medicated oils and used to massage the entire body, neck, sholders, hand and back shifting the person from side to side.

Potli > Duration: 60 minutes > Rs 2500/-
BOOK APPOINTMENT




5. DEEP TISSUE MASSAGE
Deep tissue massage is a specific type of massage that work on the deep layers of muscle and fascia in the body. This massage offers more effective stres relief.
Deep tissue > Duration: 50 minutes > Rs 1800/-

BOOK APPOINTMENT



6. SWEDISH MASSAGE
Swedish massage technique is to relax the entire body. This therapy goes beyond relaxation. This massage is exceptionally benificial for increasing the level of oxygen in the blood, decreasing muscle toxins, improving circulation and flexibility while easing tension.
Swedish > Duration: 50 minutes > Rs 1800/-
BOOK APPOINTMENT




7. FOOT MASSAGE
Duration: 30 minutes > 1050/-
BOOK APPOINTMENT




8. BACK MASSAGE
Duration: 30 minutes > Rs 1050/-
BOOK APPOINTMENT
---

TERMS & CONDITIONS
* Taxes Extra

Reservation
Advanced bookings for treatments are highly recommended to avoid disappointment. Should you arrive late for your scheduled treatment, we endeavour to accommodate you to the best of our abilities.

Timings
We work seven days from 12 PM to 8 PM. Last appointment is taken 1 hour prior to closing time.

Valuables
While we Endeavour to look after your belongings, the centre will not be liable for loss of your valuables. We urge to leave your valuables in your hotel room or locker in the therapy room.

Arrival time
We request you to arrive 15 minutes prior to your appointment to your treatment time. Please be advised that late arrivals may result in a reduction of your treatment time.

Health conditions
Kindly advice us of any health condition, allergies or injuries, which could affect your treatment. Guest with severe-acute pain, cardiac problem, and pregnant woman are advised to consult doctors before treatments.

About therapist
We have male therapist for male client and female therapist for female client. We do not offer cross massages. Therapy time includes changing and cleaning time.