Most Popular Fort in Jaipur
Amer Fort is the best tourist attraction of Jaipur and the sprawling complex combines both immense fortifications with unexpected beauty and charm.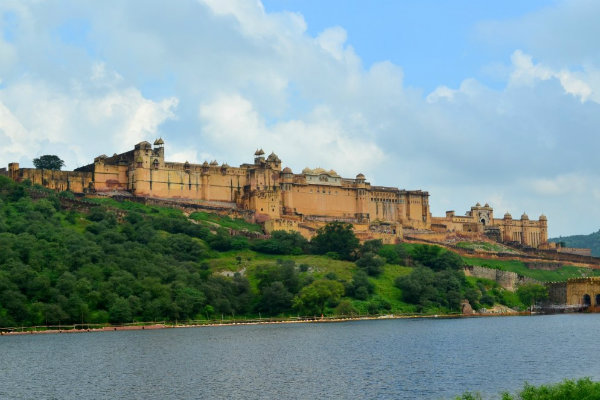 The fort which visitors are able to explore today dates from the 16th century and is situated on a natural ridge 11km north of Jaipur.

Amer Fort is open every day from 8:00 until 17:30 and the entrance fee is Rs 200. Amer Fort lies12km to the north of Jaipur and a single taxi fare will cost Rs200-250 while using the supposedly enforced auto rickshaw rate will cost Rs85 but most visitors pay Rs250-300 for round trip with 2 hours of waiting time.
Amber Fort in Jaipur is also open for tourists at night from 7pm to 10pm by the Department of Art and Culture to promote Night tourism in Jaipur The Pink City.
The grandest way to reach the gates of Amer from the main car park is by elephant and this experience costs Rs900 for two people. Inside Amer Fort there is very limited tourist signage so most visitors hire a private guide that lasts for approximately 1 hour and costs Rs450, these tour guides do have a tendency to try to lead visitors to commission based shops afterwards though. There are acceptable toilets by the main entrance and a couple of expensive shops to purchase water and drinks.
---
Diwaan-e-Aam and Diwaan-e-Khaas
Diwan-e-Aam or the 'Hall of Public Audience' is a beautiful hall stands on two rows of ornamented pillars and opens on three sides. It is said that king used to listen about needs and complaints of General public. 'Diwan e-Khaas' or the 'Hall of Private Audience' has delicate mosaic work in glass. In this hall, king used to meet special guests from other states, ministers, and his friends.
Sheesh Mahal

The Sheesh Mahal (Mirror Palace) is the most famous and beautiful part of Amber Fort. You must remember the song of the famous bollywood Classic Film 'Mughal-E-Azam' i.e. "pyaar kiya toh darna kya", yes, it was shot in Sheesh Mahal.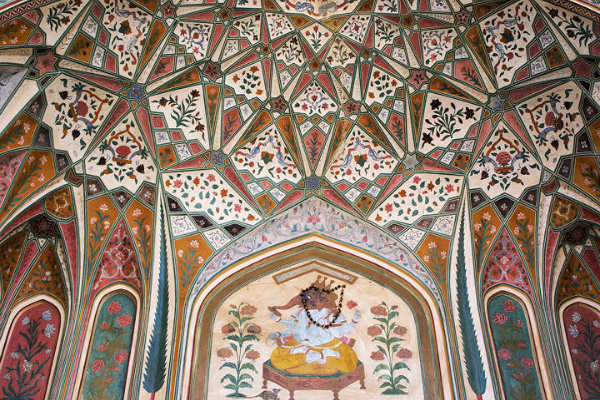 That song filmed beautifully but the all credit goes to the beauty of Sheesh mahal. The Walls and ceiling of this hall is carved with beautiful paintings and flowers and that too made with pure glass. The reason behind why this hall was made by glass because in ancient days the queen was not allowed to sleep in open air but she loved to see the stars shining. So the king ordered his architects to make something which could solve the purpose. The most stunning thing about this hall is that if someone burns two candles, then the reflection converts that small light into thousand of stars.